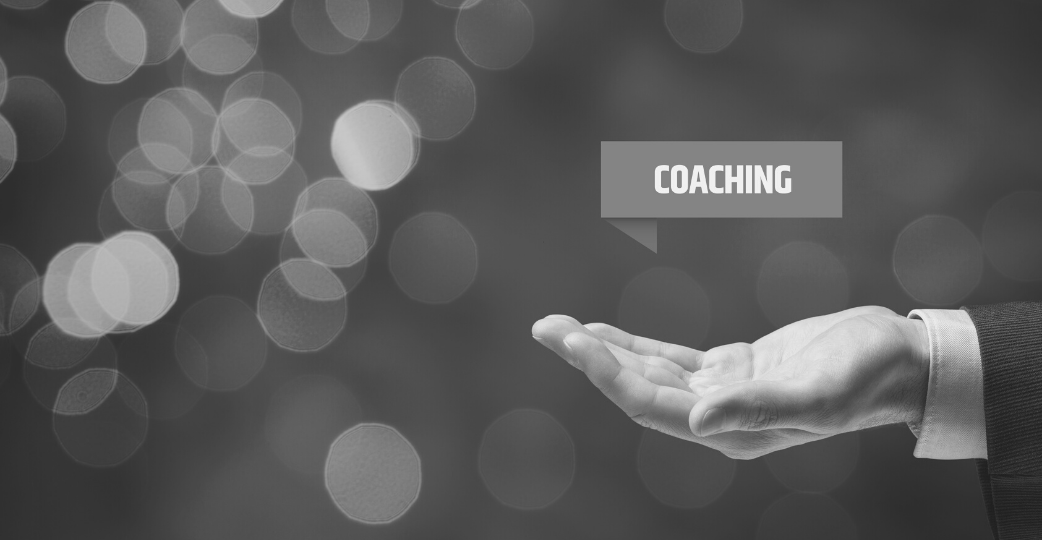 The CEO coaching landscape is growing at a rapid pace. Coaching has always been part of high-performance sport, but it is becoming a mainstay in businesses and companies.
It's essential to understand; coaching is a two-way relationship, and both sides need to do the work to achieve the goals. For this reason, we at Cognitive Athlete want to clearly explain what CEO coaching is and what it entails. We hope that this helps you find the right coach for your individual needs.
What is a CEO coach?
Let's start with what a CEO coach is. A CEO coach is a coach that understands the role of a CEO and develops an individual and specific programme designed for that CEO.
We utilize one-on-one meetings and accountability with the CEO to help them better understand themselves and how others perceive them. We help set goals, processes and outcomes to guide the CEO to where they want to be in the future.
Each coaching session is designed to help develop processes that the CEO can use daily to improve, step by step, and become the CEO they want to be.
In addition, CEO coaching helps bring out potential and talent that might not have come without the coaching. Coaching enables the CEO to have the correct tools to develop and achieve their full potential.
What can a coach do for a CEO?
Many CEO coaches will promise a lot before the programme starts. At Cognitive Athlete, we have set principles of development that we keep to, as honesty and open-mindedness are our founding values.
Our principles of development are:
Awareness
Scalability
Anti-fragility
Developing Awareness
First off, CEO coaching creates awareness of how you are performing as a CEO; we develop your understanding of yourself, which helps you become a better leader. We don't teach you how to be a world-class CEO, we create the awareness that allows you to be a world-class CEO.
Coaching will:
Increase your self-awareness (ability to recognize yourself in relation to others. For example; do we feel more important than we actually are? Or vice versa — do we feel less confident than our peers perceive us as such? These insights will help increase productivity levels internally within a workplace environment, especially when working closely together on teams projects etc.)
Increase confidence and motivation levels.
Secondly, great CEOs can scale. Scalability is a popular word; people will mostly be thinking of the growth of a company. But we think about it as the ability to scale up your vision and then scale down to the results. To communicate that vision across to large numbers of people but then down to 1-2-1 sessions with your direct reports.
Finally, being a CEO is testing and a challenge every step of the way. We have been coaching CEOs for a long time, so we understand that. Therefore you need to be anti-fragile – meaning, you need to be resilient, motivated and confident when hit with challenge after challenge or making hard decisions. A world-class CEO coach can develop your resilience and show you how to keep making those improvements to achieve your goals.
Why are there so many negative myths about CEO coaching?
The word coach can have so many meanings and be applied in many different settings – life coach, business coach, leadership coach, mindset coach, fitness coach, football coach, the list is endless.
Coaching has witnessed massive growth over the last ten years. There are now thousands of coaches out there in the world selling coaching in their niches. In theory, it does not take long to become a coach in terms of qualifications.
This increase in coaches does not always mean an increase in the quality of the coaches out there. This is why experience and qualifications are essential. When we talk about experience, we mean actual time spent coaching people. For example, a very successful business person may not make a successful business coach. 
As a result, most of the myths surrounding CEO coaching are pretty negative! And in some instances, we can't blame people for believing in those myths.
Here are some critical points about CEO coaching that we need to discuss to ensure that the coaching relationship is flourishing:
Do CEO coaches need to have experience as a CEO?
Think about it, does every top football coach in the world need to have been a great player, or does every great player go on to make a great coach? No.
So why should a CEO coach require the experience of working as a top CEO themselves? They should not. A coach's experience and knowledge come from coaching individuals in those roles for a long period.
Does a CEO coach need to be able to give strategic business advice?
CEO coaching is not business coaching; we are coaching the leader of the company, not the company itself. Coaches give strategic, actionable, or honest advice that enables change. Of course, some of this coaching is external, and some of it is internal.
We want the CEO to be open-minded about the tools and practices that we suggest. High-performance executive coaches are passionate about structure and processes to help the CEO develop. Our strategic advice is for the client; we trust that the client understands their business.
CEO coaches help you set clear goals in and out of your business. We help you develop short, medium and long term goals to use as benchmarks along the way to becoming the person you want to be. The goal needs to be clear so that everyone understands what is required to achieve it.
We give CEOs the space to see what things could be like.
Understand that the best CEOs in the world have – or have had – coaches
Some of the world's most successful CEOs have had coaches, including:
Eric SchmidtChairman and CEO of Google,
Steve Jobs, co-founder and visionary behind Apple,
Oprah Winfrey, Author, television host, and philanthropist
Tony Robbins, World-high performing coach
And that is to name a few; I would be amazed to hear that any top CEO has not had some coaching along the way. Success leaves clues; if you want to achieve something, you should look to others who have already achieved it and do as they have. If you want to reach your full potential, you need to use what others have to achieve that potential.
None of the CEOs mentioned above achieved their own greatness; the fact is that they had a great CEO coach helping them along the way.
it's important to note that coaches are different to mentors. Coaches advise you to take action in yourself to develop business growth, leadership, personal relationships, health, or get you out of your stuck state. In our preparation phase, we create a strategic development plan for this.
A mentor has the experience of that situation and can draw on that experience to give advice. They also act as more of a sounding board than a coach does. Having a mentor is super beneficial to a CEO's development and runs alongside finding inspiration from other successful entrepreneurs through means like podcasts or peer groups.
Successful CEOs need coaches
Tim Ferris, the best-selling author, has interviewed highly successful people and CEOs and he identified the tools, habits and tactics that they used to help them become successful. These include:
Journaling
Attending conferences
Leadership or online business training
Meditation
Physical Activity
These are great tools that are all important for success, but another tactic was investing in CEO coaching. The problem is that CEOs are competitive, so if they find a tool that helps them get ahead, they will not share it. However, lately, we have started to see famous CEOs give credit to CEO coaches for helping them achieve success.
CEO coachING should be holistic 
What happens day-to-day in business is vital for success, no doubt. However, what happens outside of that is also essential. CEOs are humans; as a CEO, you need relationships, love, and care. This will enable you to perform better in your role as a CEO.
Therefore high-performance coaching is not just about business, the strategy is to improve that individual, and thus lifestyle changes might need to be made.
The best coaches are not 100% focused on improving business. Instead, the best CEO coaches help that individual become their best self, inside and out. We use the individual's life experiences, skills and values to help them achieve their goals.
CEO coaching helps with all areas of life – including career
To create change in performance, the coaching needs to take on all areas of life. Therefore, CEO coaching is more than just business coaching. Developing as a person will enable you to grow as a CEO; people respond to leadership.  Check out our other resources on high-performance coaching here.
Great coaching identifies the areas that you need to develop and improve, enabling you to become a better person. If you are interested in finding out what areas you might need to work on, take our sustainable performance test here.
Summary
CEOs like every high performing individual, need support, coaching and development. The right coach can have a massive impact on an individual's performance in business and, more importantly, in life. The coaching industry is a competitive market but we believe in developing long term relationships, supporting our CEOs on a journey to success and, in turn, achieving their full potential.
We believe that you can achieve whatever your dreams might be, but first, you need the right support and environment to do so. If this resonates with you as a CEO or high performing individual, then please contact us for some initial coaching (see our home page) on how we could help.
We have discussed:
– CEO coaching – The benefits of it
– CEO Coaches Need To Be Holistic
– CEO coaches are not 100% focused on improving business
– CEO coaching should include lifestyle changes for CEOs too
– CEO coaching is more than just business coaching